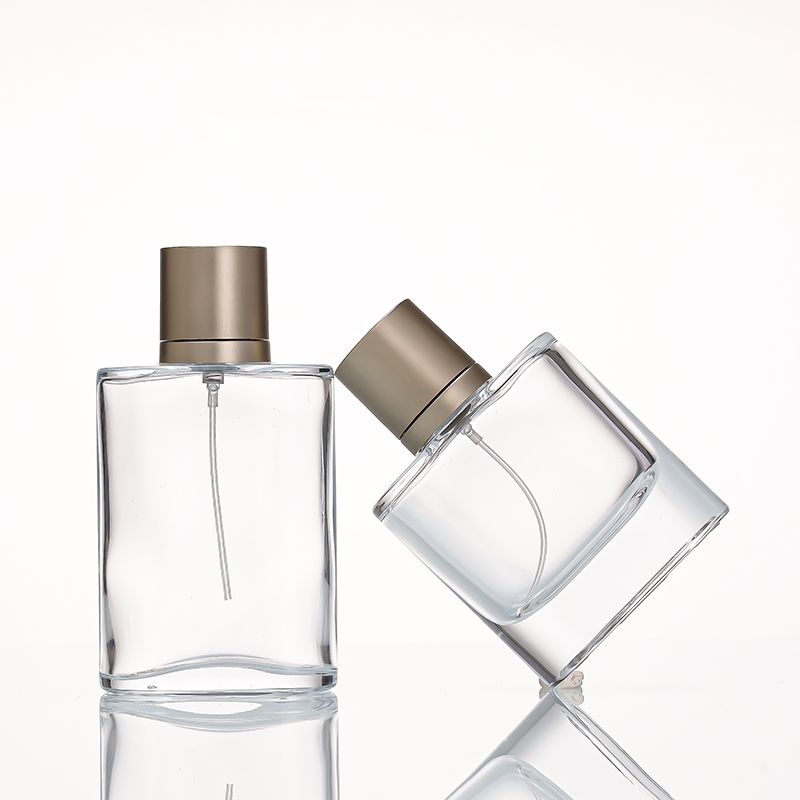 Wholesale&Bulk
Unique perfume bottles
Item NO.:

SF-XZWX-0586

Material:

Crystal Glass

Usage:

perfume or fragrance oil, essential oils, aromatic oils and aromatherapy.

Sample:

Yes

Way of packing:

Pallets,Cartons,Box palletized.

customized printed carton:

Available

Delivery time:

15 days to 20 days

Shipments:

we can offer CY to CY,CY to door service
Elevate Your Brand with Unique Perfume Bottles
Unleash your creativity and set your brand apart with our unique perfume bottles. These distinctive bottles are available for wholesale in 50ml and 100ml sizes, offered by the case and truckload. Each bottle is equipped with a Fine Mist Sprayer and an aluminum cap. As a bonus, enjoy complimentary samples and shipping refunds with your order.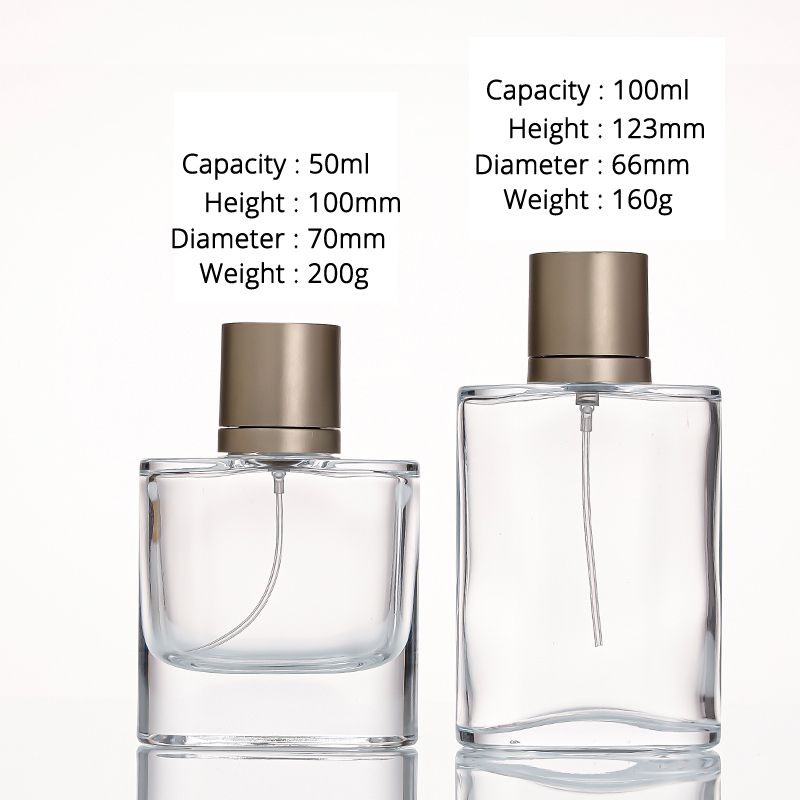 Key Features:
Portable and Customizable: Our unique perfume bottles are designed for your convenience, making them easy to take with you on the go. You have the freedom to customize the packaging style, featuring options for laser-printed logos and personalized label designs that will truly represent your brand.
Crafted with Excellence: Our perfume bottles are crafted from high-quality crystal glass, ensuring your fragrances are presented in the finest form.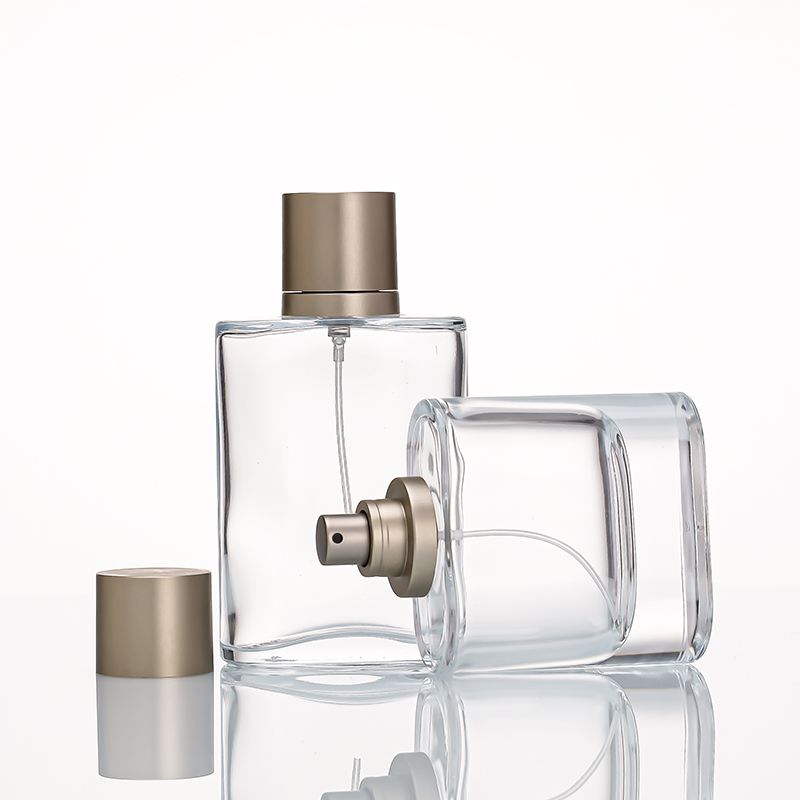 Versatile Lid Options:
Each bottle comes with an aluminum cap, but our lids series offers a selection for you to freely choose from to match your preferences. Any 15mm lid can be perfectly adapted to your unique perfume bottles.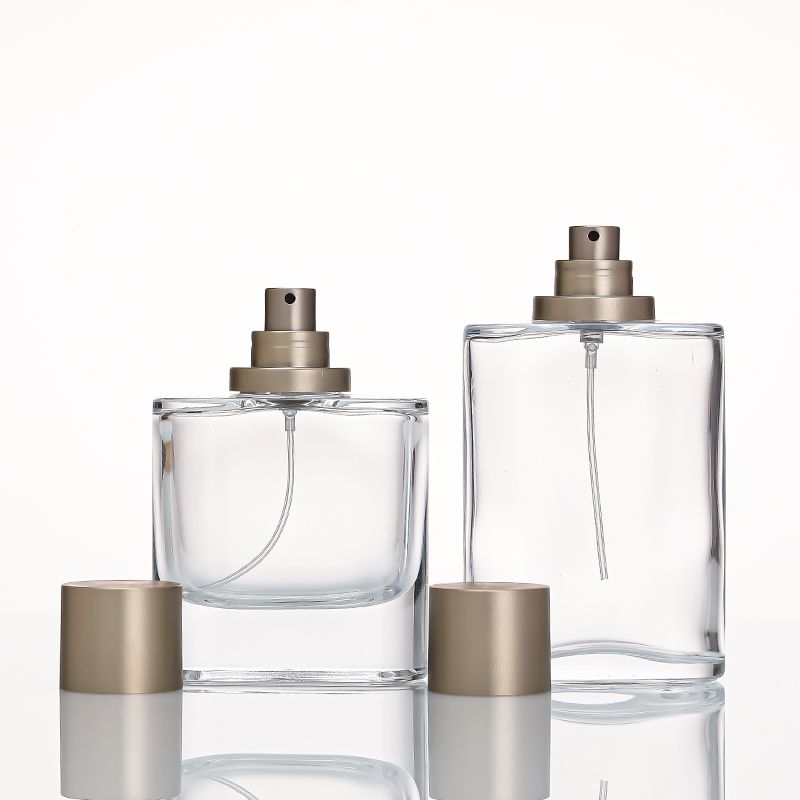 Elegant Design:
Efficient Crimp Neck: The crimp neck design allows for easy refilling and reuse, promoting sustainability and extending the life of your unique perfume bottles.
Short and Fat Cylinder: The unique short and fat cylinder body design exudes modern elegance and uniqueness.
Smooth Surface: The smooth surface adds an extra touch of sophistication, ensuring your unique perfume bottles look as exceptional as your fragrances.
Sturdy Base: The thick, heavy base not only provides stability but also enhances the premium appearance of your unique perfume bottles.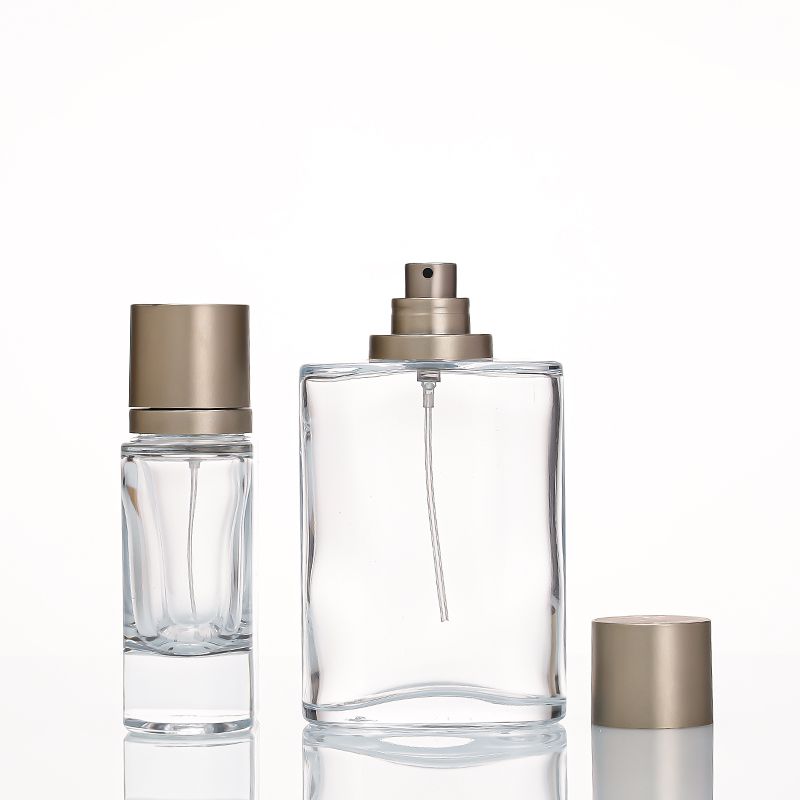 Ideal for Various Uses:
Our unique perfume bottles are versatile and suitable for a wide range of products, from perfumes and colognes to essential oils and more. Their crystal-clear clarity ensures your fragrances are displayed in the best possible way.
Bulk Beauty:
Explore our selection of bulk unique perfume bottles, available for wholesale, allowing you to expand your product range.
Elevate your brand and your fragrances with our truly unique perfume bottles. Choose the convenience of buying wholesale by the case or truckload, and take advantage of free samples and shipping refunds.
Select our unique perfume bottles and make your brand stand out like never before.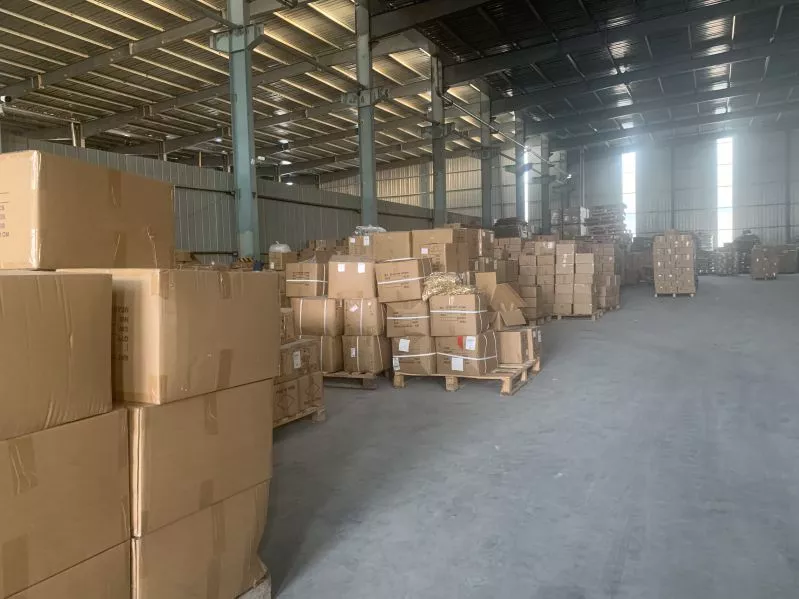 Secure Packaging:
Your empty perfume bottles will be carefully packed in sturdy cardboard boxes with built-in dividers to prevent any contact between the bottles during transit. We take extra care to ensure that your order arrives in pristine condition.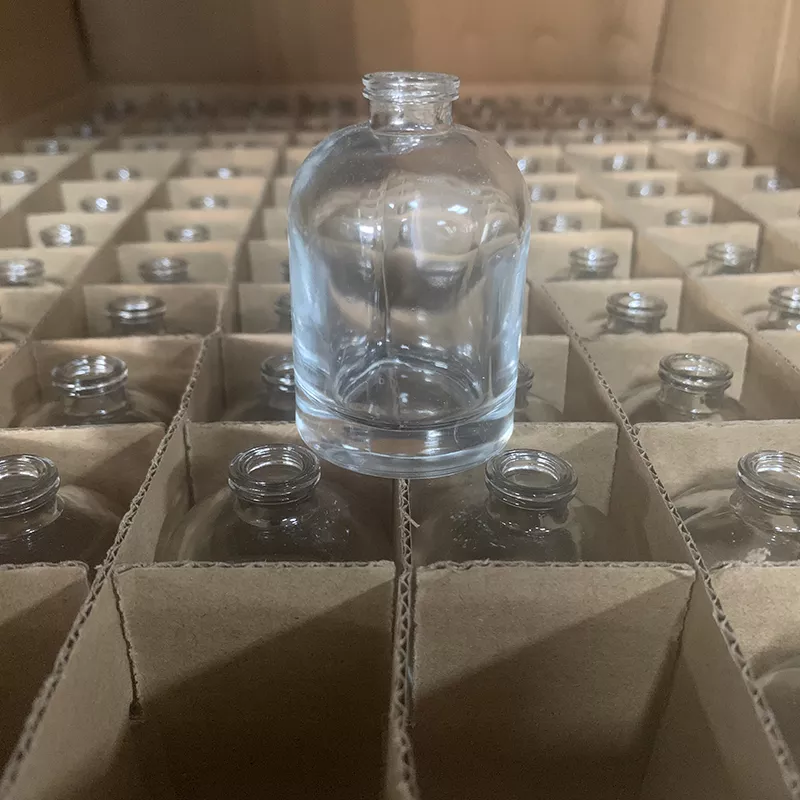 Order risk-free:
We offer a special perk – free samples with your wholesale order. After placing your order, the sample shipping cost will be fully refunded. It's our way of letting you experience our quality firsthand, risk-free.
Don't settle for ordinary. Elevate your fragrance game with our unique perfume bottles today. Perfume bottles that speak to your style.
Skyrocket your sales today
What you need is a true veteran of the glass packaging industry.
Let Sunfect Packaging help you become No.1 in the field.
All your information is secure and confidential
Going Beyond for You
A True Story of Dedication to Quality and Satisfaction
" In fact, we prefer to anticipate risks and address them proactively.
One of our American clients ordered a batch of glass bottles. During the pre-inspection of the inventory bottles before packaging, we identified minor abrasions on some bottles due to transportation, resulting in small white marks on certain bottle surfaces.(Picture 1) This impacted the bottles' overall appearance.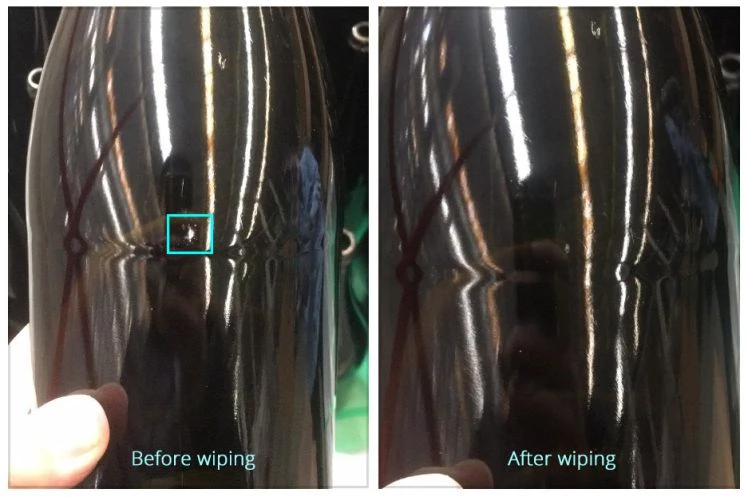 Cause of the scratch issue
Upon investigation, it was discovered that the factory's default practice for large glass bottles involves placing them directly on pallets without implementing protective measures.
Solution
Recognizing the cause, we swiftly implemented a solution. We decided to equip each bottle with mesh sleeves to prevent direct contact (
Picture 2
) , effectively addressing the issue. We also communicated with the factory, urging them to continue following this practice in the future.
While the factory initially believed that minor imperfections on larger bottles (bottles with a capacity greater than 1 liter) wouldn't affect sales because these imperfections became less noticeable after wiping, we chose to take a different approach. We promptly decided to locally discard the entire batch to maintain our commitment to quality. We subsequently procured a fresh batch of bottles. Although this decision incurred a loss on our end, we did so to ensure product excellence.
Good Service is the Beginning of a Good Relationship.
This information wasn't shared with the client as we believe their experience should be hassle-free.
Our partners don't need to expend their time knowing these intricacies; they simply need to place an order and await the delivery of goods that meet their satisfaction.
"
FAQs

About Glass Bottles Wholesale
How do you ensure quality?
Producing glass bottles for global brands like Coca-Cola and Pepsi (7UP), our factory's expertise speaks for itself.
What is your MOQ?
The minimum order quantity (MOQ) is one container. However, you're not required to meet this quantity with a single type of bottle. In fact, if your business is just starting out, our advice is that you can purchase multiple types of bottles in smaller quantities and combine them to fill a container.
Exceptionally, the MOQ for Perfume Bottles is only 2000 pcs.
What packaging options do you offer?
Pallets, cartons, and box palletization are available options. Customized packaging is also possible.
How long is your delivery lead time?
For the regular stock bottle, We can ship it in 10-15days.
Trade Terms?
FOB and CIF are commonly used. DDP is also an option, where we handle all import customs procedures for the customer and deliver the goods directly to their doorstep.
Do you provide free samples?
Certainly, we offer complimentary samples to our customers. Customers are only required to cover the courier fee, which will be reimbursed upon placing an order.
How to make a claim?
Many overseas exporters are vague about this. Cross-border trade adds complexity to the claims process. We never shy away from claim requests; it's a crucial part of our service and a reason you should choose us as your partner.